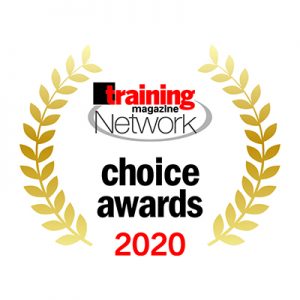 2020 Winners are cordially invited to participate in informal demos in the Expo Hall during Training 2021*!
Voting for the 2020 Choice Awards runs from June 1st through September 30th, 2020. The winners of the 2020 program will be announced in November 2020.*
Learn more about how YOU can be included in this exciting awards program online here.
*Exact dates/times of demo sessions will be determined in fall 2020, and winners will be sent formal invitations to present their demos in January 2021. There is no fee associated with partipating in these demos. 
For more information, contact ChoiceAwards@TrainingMag.com.
Training Magazine Network Choice Awards Winners at Training 2021
Training Magazine Network features a crowd-sourced award program each year, for solution providers in these six essential categories: 
Authoring Tools
Custom Content/Program Development
Gamification
Learning Portal/LMS
Measurement, Testing & Assessment
Leadership Development (NEW for 2020!)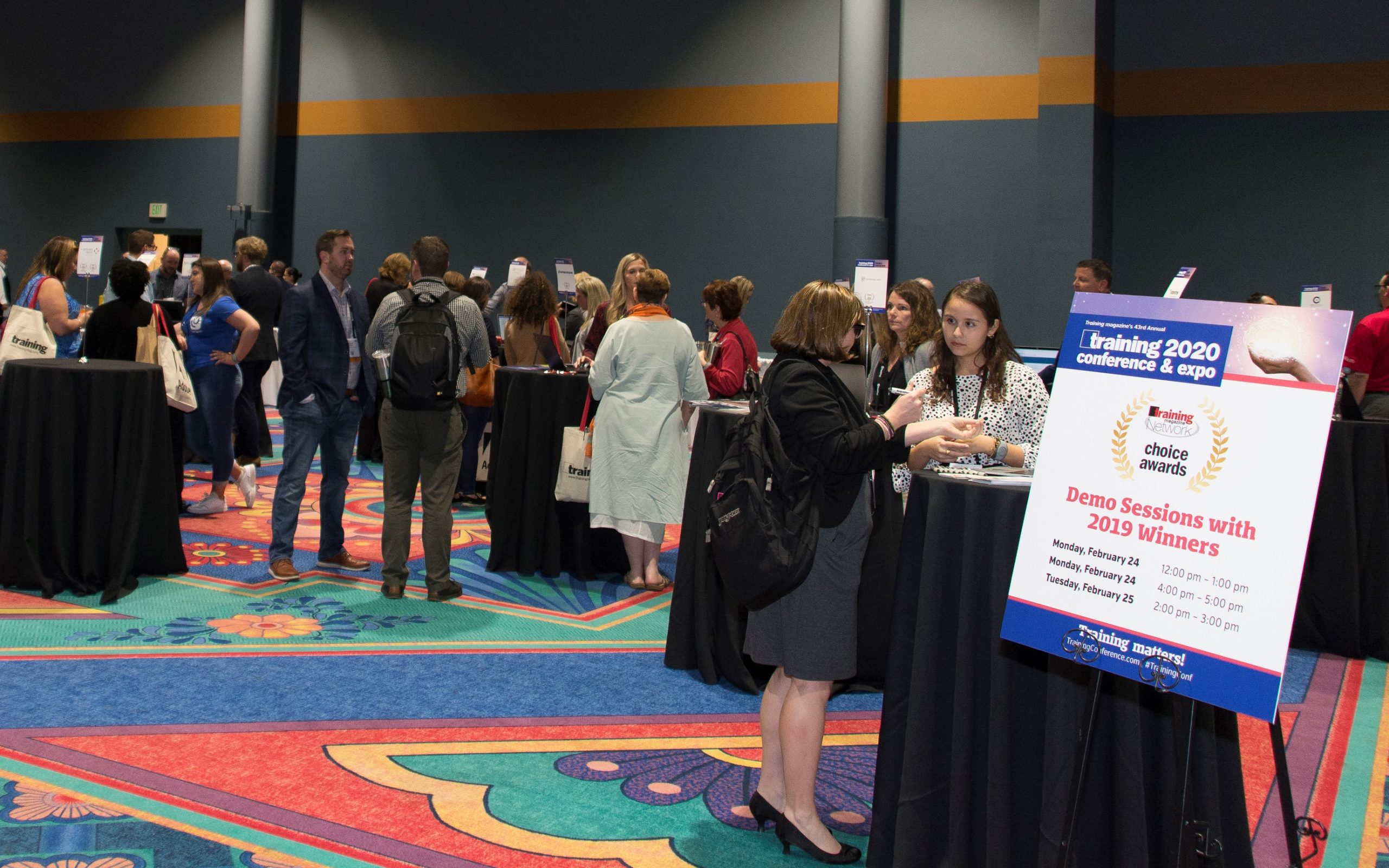 Demo Webinars! – The perfect "virtual exhibit" pre- or post-conference lead generator
Showcase your product, tool, or training solution like never before with a 30-minute demo webinar on the Training Magazine Network.
We'll provide an experienced producer to help develop, deliver, and introduce yourdemo. Help listeners get hands-on with a virtual tour of your latest product, upgrade, or integration.
Your webinar will be promoted to TMN's full audience of 160,000+ members, and you'll receive the complete list of registrants as leads – as well as ongoing leads from the on-demand recording! Expect 400-800 leads.
$6,000 special exhibitor rate
$8,000 non-exhibitor rate