There's no limit to how you can increase your exposure with our attendees at
the Training 2024 Conference & Expo.
We offer both exclusive and non-exclusive opportunities that you're free to mix and match to create your ideal presence at the event. Please see below for some proven favorites – if you have a custom sponsorship package in mind, we'd love to hear about it.
Let's get creative to meet your specific sponsorship goals. 
Exclusive: Winners' Cafe, $7,500
The Winners' Cafe has quickly become the most bustling, popular spot in the Expo Hall. As a celebratory gathering space that promotes Training's multiple awards program winners and honors this year's esteemed winners, the Winners' Cafe offers complimentary refreshments and an energy boost to all conference attendees. Sponsorship includes your company logo on prominent signage, the distribution of your marketing collateral on cafe tables, and branded napkins alongside all refreshments (featuring your design, upon Training's approval).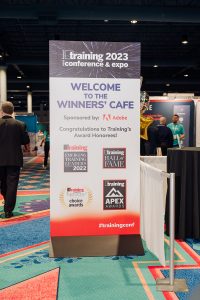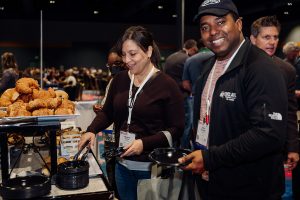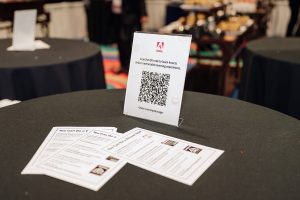 Exclusive: Journal Notebooks, $5,000
Sponsor a conference keepsake journal notebook, co-branded with your logo and our "Training matters!" logo. Our attendees are avid note-takers and will put your notebook to good use both during and long after the conference. Manufacturing and production included.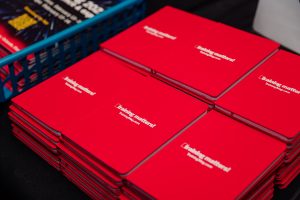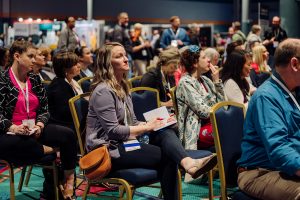 Exclusive: Show Bag, $5,000 (SOLD!)
An exclusive opportunity to sponsor the official Training 2024 bags, a quality canvas tote bag co-branded with your logo on one side and the Training logo on the other. You'll see your branding slung on every arm at the conference, carrying bookstore purchases and session notes – and other items once they return home. Manufacturing and production included.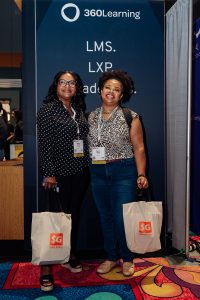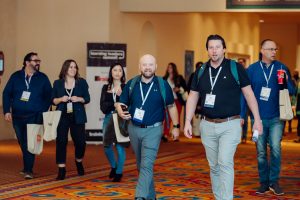 Exclusive: Lanyards, $3,500
Be a part of every conversation at the conference, with your logo running the length of each lanyard worn by attendees with their conference badging. Manufacturing and production included.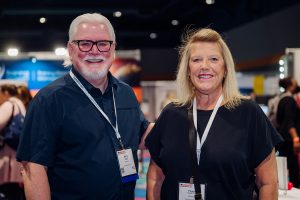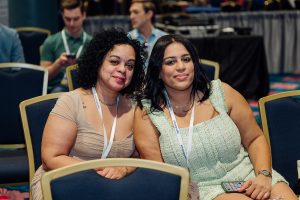 Exclusive: Attendee Drawing, $3,000
This one will go quickly! We'll include an entry ticket for your drawing with every attendee badge – they'll visit your booth to enter your drawing and you'll collect the leads. This is a great turnkey solution to drive traffic to your booth on the Expo Floor – the drawing sponsorship regularly results in 600+ direct leads!
The drawing prize procurement and fulfillment is the responsibility of the sponsor. 
Exclusive: WiFi, $3,000
Free WiFi is available to all Training 2024 Conference attendees, in designated areas around the conference. As the WiFi sponsor, your logo/branding will appear in on-site signage promoting the WiFi, as well as on the official conference website – and your company name could be the password entered by all WiFi users! BONUS: We'll include a custom sign for your expo hall booth calling attention to this important sponsorship!
Exclusive: Email Sponsorship, $2,500 (PENDING)
Your company's name and/or hyperlinked logo is included as the Email Sponsor in all marketing emails sent by Training to prospective conference attendees (between October 2023 and February 2024). That's more than 1.3 million email exposures!
Exclusive: Mobile App, $2,000
As the Mobile App Sponsor, your banner will appear at the top of the conference app, as well as on on-site signage promoting app usage. You also receive daily push messages (250 characters), 1 for each of the 3 days of the conference.   
Exclusive: Pens, $2,000
Put your company name literally at the fingertips of every attendee by sponsoring the Training 2024 Conference pens that will be used by attendees during and long after the show. Your logo will adorn the barrel of every pen distributed at registration. Manufacturing and production included in price.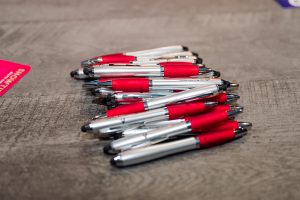 Exclusive: Morning Coffee & Soda Breaks, $1,000/day (avail Mon, Tues & Wed)
Conference attendees will gather between sessions in the lobbies of Disney's Coronado Springs Resort for much-needed refreshment breaks. Sponsorship includes recognition in prominent on-site signage, in the printed event guide and on the conference app. Beverages (coffee, tea, soda) included in sponsorship price.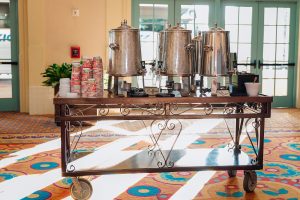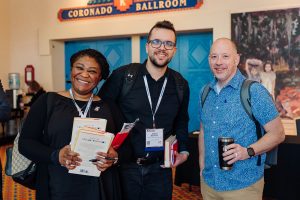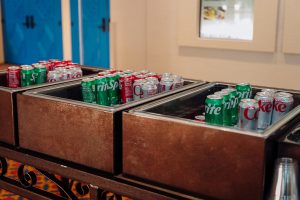 Non-Exclusive: Meterboard Signage, $900 each
Drive traffic to your booth or speaking session or highlight your latest product with a meterboard. Your double-sided (38″ wide by 82″ tall), full-color meterboard will be prominently displayed in a high-traffic area.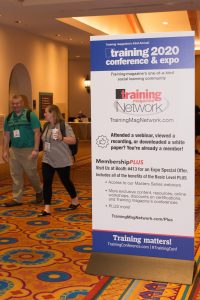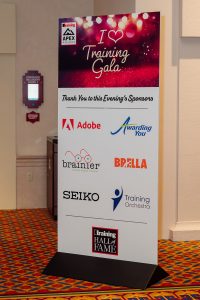 Non-Exclusive: Expo Hall Game, $750
Our annual Expo Hall game is open to all conference attendees and encourages participants to visit 15 "spotlight" exhibitors in order to solve a puzzle – those who successfully solve this year's puzzle will go home with a limited-edition prize, and the chance to win a free conference registration in 2024/2025. Game details are still being determined, but you can reserve your spot as a game stop now!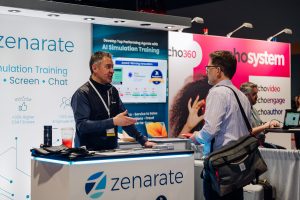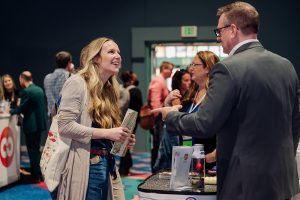 Non-Exclusive: Mobile App Push Notifications, $495 each
Increase your company's visibility at the conference by sending a push notification to all attendees through our conference app. You could offer a downloadable asset or special discount, or invite attendees to visit your booth and/or session. Notifications can be up to 250 characters in length and sent on a day/time of your choosing (both the message and timing are subject to approval by Training). 
Limited to 3 Sponsors over the course of the conference.